That evening we had Iftar for DPE staff at The Zon. DPE is a big crowd so Iftar for different department was held on different day. Reservoir Engineering Unit ones was held on Tuesday.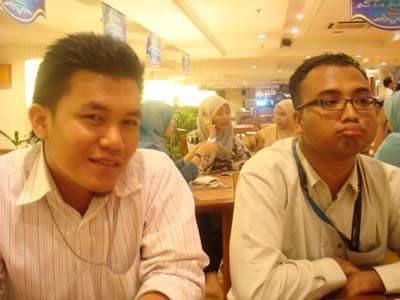 Seriously, we don't know what is wrong with him
On the next day, we had another free Iftar with Sch Wireline. Everyone is already in Hari Raya mood so this is how everyone was behaving in the office, in addition to the fact that the boss is away.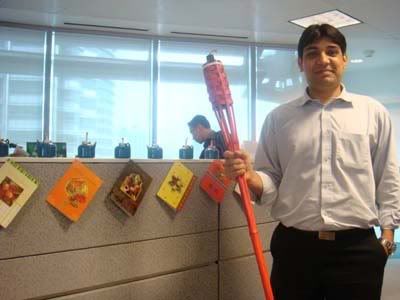 Zaman looks like a hulubalang kan?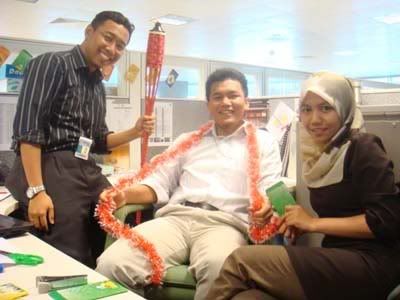 RE not at work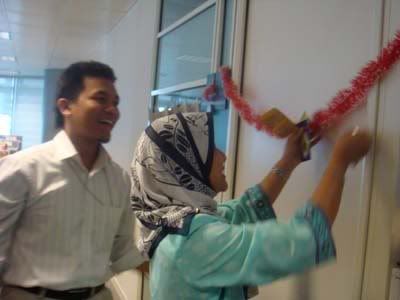 Our secretary, Kak Yati, doing her secretary thing.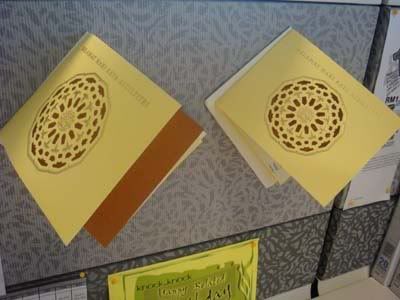 Only 2 cards this year. Two bloody PETRONAS cards from PETRONAS staff.
Man, I really need to work on my socializing activity.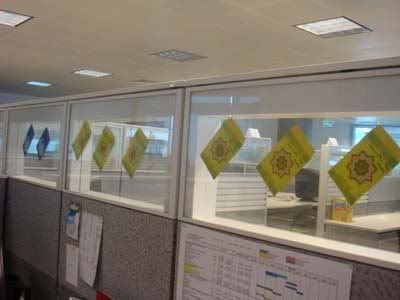 Some simple decor at my workstation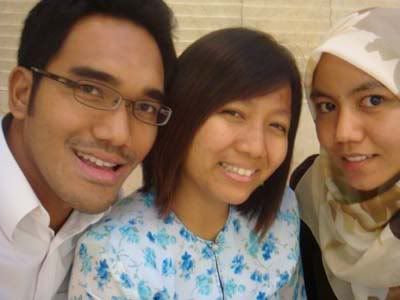 While waiting for the Iftar at KL Convex, went window shopping with 2 of my best friend, Sha and Zakian. Zakian misses nasi lemak badly. Just thank to the fact that you'll be celebrating your raya in KL not Vietnam.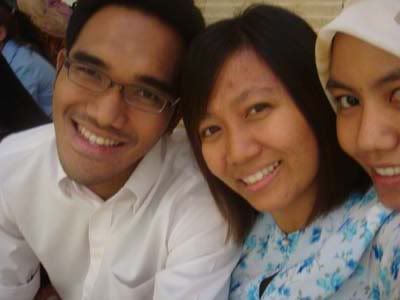 8 more days to go. Selamat Hari Raya people :)