I have no intention dumping my baby Macy but pity her, most of the time is left unattended. My boyfriend is tied up with work too, if not he can babysit Macy while I am not around. I only have her whenever I am writing from the bed, too lazy to be seated on the chair.
At the time of writing, I am utilizing baby Dellillah, she is 5 now. 5 and still hale and hearty.
See, pandai tak I jaga barang?
As such, I wont turn down any wishes to buy it at a reasonable price.
This post is dedicated to Kamal. Kamal, this is for your viewing pleasure.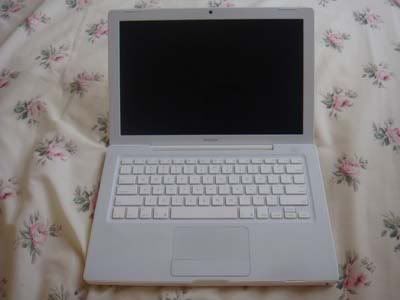 1 year 2 months old baby Macy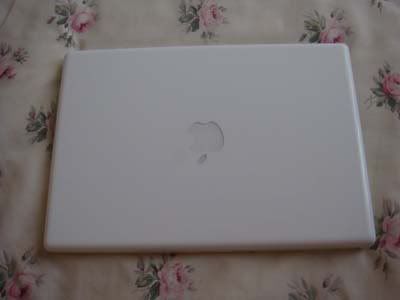 Still in good condition, scratch free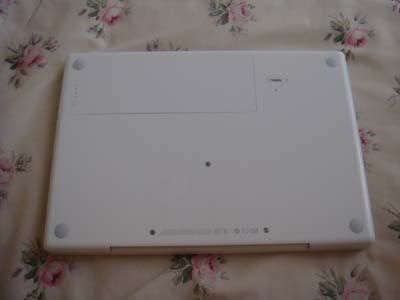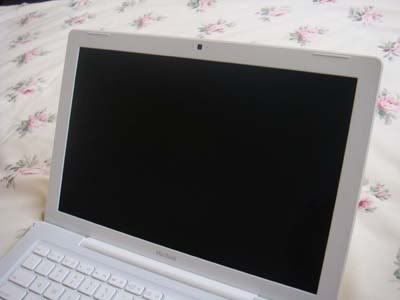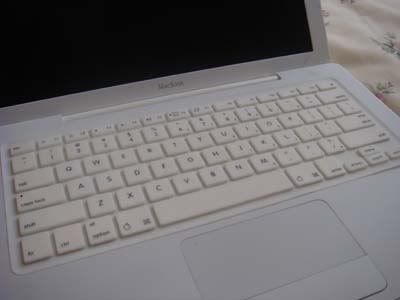 Keyboard + protector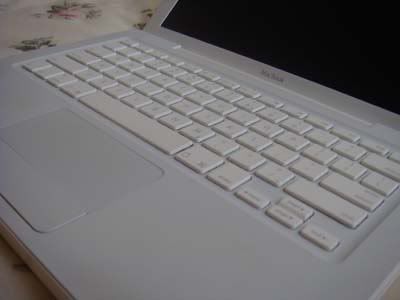 Without the keyboard protector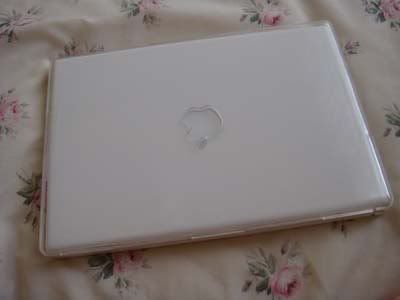 Macbook plastic cover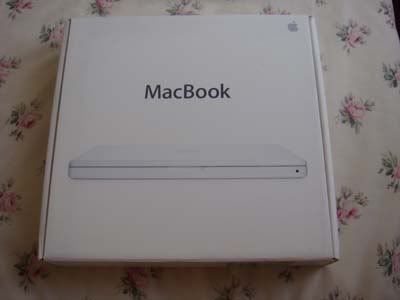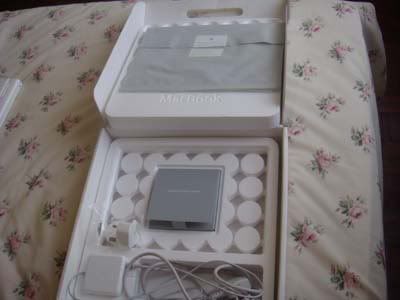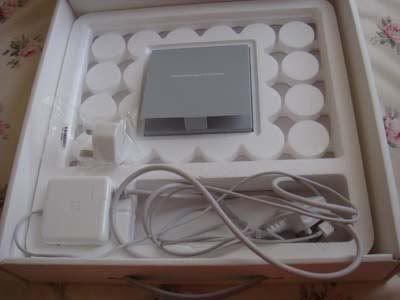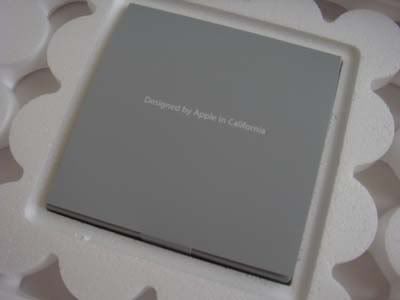 Macbook manual
Pink Macbook cover
Specification: MacBook 13.3'' - White
Processor - 2.0 GHz Intel Core 2 Duo
Memory - 1GB
Hard disk drive - 80GB Serial ATA (5400rpm)
Optical drive - Combo drive (DVD-ROM/CD-RW)
Display - 13.3 inch (diagonal) glossy TFT widescreen, 1280 by 800 pixels
Graphics - Intel GMA 950 graphics processor with 64MB od DDR SDRAM shared with main memory
Video - Built-in iSight camera
Audio - Built-in stereo speakers, built-in microphone, optical digital audio input/line in, optical digital audio output/headphone out
Ports - One FireWire 400 port, two USB 2.0 ports
Wireless - Build-in AirPort Extreme Wi-fi, built-in Bluetooth
Networking - Built-in 10/100/1000BASE-T Ethernet
Software - Mac OS X, Front Row, Spotlight, Dashboard, Mail, iChat AV, Safari, Adress Book, QuickTime, iLife, iCal, Photobooth, DVD player, Big Bang Board Games, Comic Life, OmniOutliner and Apple Hardware Test

Also included -Apple remote, 60MW Magsafe Power Adapter, AC wall plug, power cord

Retail Price : RM 4,199
Selling Price : RM 3,780 (negotiatible)
Status :
AVAILABLE