My sunshine of life; Cookie and Cik Putih. Cookie is a 3 years old fluffy male cat, Cik Putih is a 5 years old female cat with cute almond shaped bright blue eyes. Both are mixed of Siamese and local breed.

They love licking each other, showing affection among themselves. Cik Putih is a bit shy this time around, so Cookie did most of the work.
They sleep on my bed when I am in it and when I am not in it.

Duh - it IS their bed!
A warm, furry body and a gentle purr can be soothing at times :)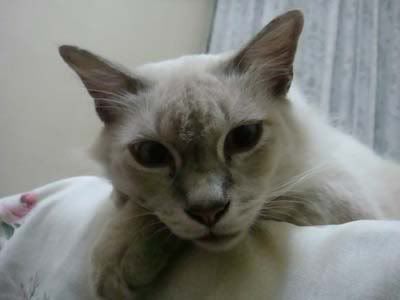 Are you lonesome tonight?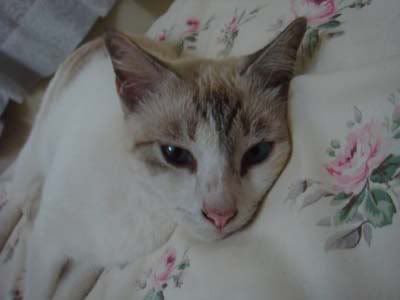 Sort of. I miss Cookie :(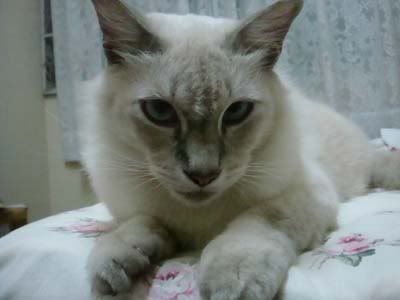 Crossed-eyed Cookie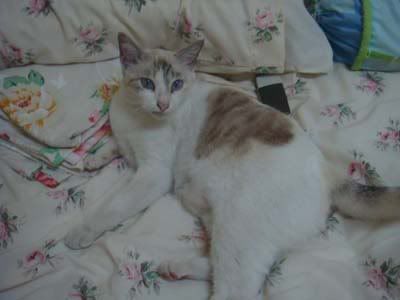 Lazy bum Cik Putih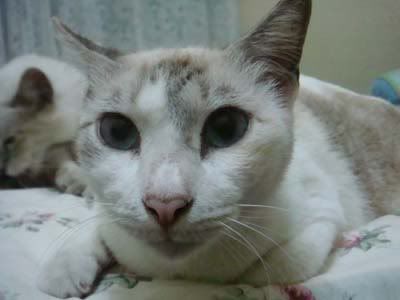 So adorable!