That workshop brings me to Genting, for the first time in my life, can you imagine? However due to tight workshop schedule, I don't even got the chance to smell the Theme Park. I guess I will have to come again somewhere later. I definitely will.
I only managed to snap few photos during our Hawaiian BBQ dinner. When the theme was announced, I kind of blank what to wear on that night. Suddenly that colorful and flowery Topshop tube came into my mind. I bought it few weeks ago. It was on 50% discount. Seronok juga the Hawaiian BBQ dinner. At the entrance, everyone was crowned with hula flower. Hula lula~
In the pictures are my partner in crime in the office. They rock! Without them, my life (in the office) would be empty, dull and boring.
As the organizing committee, we worked hard for making to happen. Am so glad everything went well, despite few glitches (biasalah) and deserve one day off today, but unfortunately, I still come to the office then left to SMK King George V, Seremban for Career and Sponsorship Talk. I feel like a zombie now. I need to ZZzzzZZ.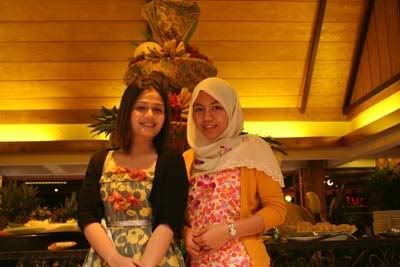 This is Miss Hikma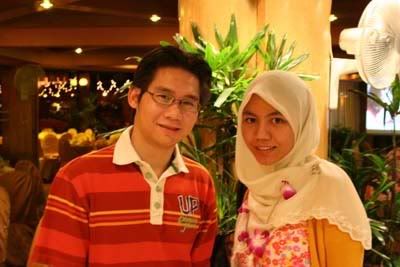 This is Afzan

This is Syed Saud, from Pakistan Office and Zaman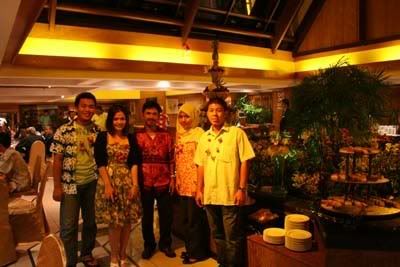 Azmi, Hikma, in red Hawaiian shirt is my Coach/Mentor/Principal, Hj Ahmad and Imran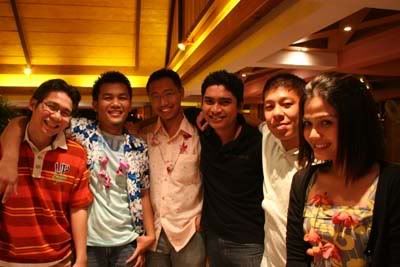 Afzan, Azmi, Fairuz, Suhaimi, Imran and Hikma