Phew! 2 weddings in a day, skipped 2 more, two of which in Kuantan.
I have this thinking on quitting my 9-5 job and become a wedding planner, a profession I've always dream of (besides jadi cikgu music, pemilik bakery and cake house, pemilik butik baju, pengusaha rumah kebajikan kucing).
Don't you know that "Piscesans are dreamers"?
It was hella fun driving to the wedding with these 3 hot Mamas.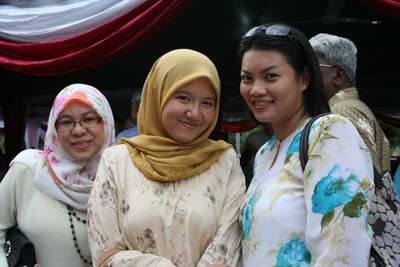 Hot Mama!